What is Moromi Vinegar?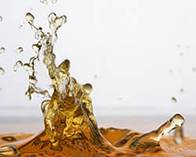 It is liquid extracted from sake lees that was bi-produced during the process of manufacturing Awamori liquor, local alcohol beverage. Moromi, malted rice traditionally manufactured in Okinawan climate is rich in nutrition, that has been made use of not only food ingredients but also forage of domestic animals. It has been focused on the effects of recovering fatigue and anti-oxidation by citric acid and amino acids and has been much in demand for easy intake of well balanced nutrition.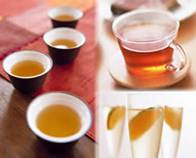 The product is named " Moromi vinegar " but it tastes not so sour as the other vinegars because it comes from citric acid not from acetic acid. Actually Moromi vinegar is treated as soft drink in Japanese market.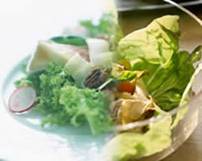 The healthy beverage includes abundant citric acid and 18 kinds of amino acids indispensable for keeping us healthy and recovering fatigue.
@
Moromi Vinegar can be enjoyed non-diluted and/or diluted with water and other beverages as you like. Furthermore, it can be applied on the salad and other cooking as seasoning.
Nutrients
Energy: 78kcal / protein: 2.8g / fat: 0.0g / carbohydrate: 16.7g
sodium: 4.1mg / calcium: 17.6mg /
Amino Acids
Isoleucine: 92mg/ Valine:123mg/ Glycine:123mg/ Gultamic acid: 373mg/ Threonine: 101mg/ Tryptophan:21mg/ Lysine:117mg/ Leucine :127mg/ Phenylalanine: 72mg/ Methionine: 31mg/ Alanine: 225mg/ Proline: 141mg/ Serine: 120mg/ Aspartic acid: 241mg/ Cystine: 46mg/ Histidine: 63mg/ Arginine: 227mg
Organic Acid: Citric Acid 1150mg
Qualitative improvement in body will be supported by Amino and Citric Acid
You'll be astonished at its effects for burning fat without fatigue on exercise after work without meal by taking about 30ml for diluting it with 350 ml water.