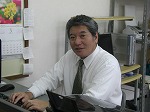 How To Order

Please contact me by email at trd@okiagent.jp for quotation of your order items and its shipping fee by EMS and/or cargo. We ship out the items in a few business days by EMS or cargo after confirming your payment by Paypal or T/T (wire) to our bank account. We issue the invoice for the firm order for your payment.

Quotation;
We basically quote our transaction in JPY due to the sudden ups and downs in current exchange rate. We apologize for our inconvenience for the payment in JPY.

Payment is made by the bellow two options.
Paypal can be used for the total transaction amount less than JPY100,000 where you can use your registered credit cards. Paypal requires no charge to the buyers.
Unless you have Papal account, please apply it at formal paypal websit in your country by log-in with your email address to be your paypal account, and takes no time to complete it after verifying yourself by your international credit cards such as Master, Visa, JCB and/or some others.
When you make a remittance by Paypal, your payment will be informed to us at once so that we can make arrantements for the shipment.
Remarks: In case you prefer paying it by Paypal for your order whose transaction amount in total exceeds JPY100,000, we'll accept it on your shouldering its paypal handling fee. at 4% on the total amount.
T/T (Telegraphic Transfer) is made for the transaction amount more than JPY100,000 because Paypal charges the seller alomost at 4% on the total transaction amount, whose handling fee will be more expensive than that of the bank. That's why we ask our clients to use T/T for the transaction amount more than JPY100,000. In case you make a remittance by T/T, it takes a few days to confirm the remittance.
Please shoulder its bank handling fee incurred in your country, while we do our own
bank handling fee incurred in our country.
Shipment
EMS is door to door delivery service by air thru Post office, which takes within a
week to reach your location, and is the most econmical of all international
curriers in Japan. It is suitable for the carton within the gross weight of 20kg and 30kg, whose weight limitaiton differs from country to country.
Air cargo is used for the order items whose gross weight exceeds the weight limitation by EMS. The air cargo will be shipped from Naha Air port directly or via Osaka international air port or Narita air port to your international air port in the world. We book the air cargo soon after confirming your payment, and Air Way Bill will be provided by email with the attachment together with all necessary shipping documents such as Invoice, Packing List and some other your required papers.
Ocean cargo is used for the heavy load items and large quantity of the order items. Ocean cargo will be shipped from Naha Port, Okinawa via Hakata, Fukuoka to your international port. We book the ship soon after your payment, and B/L(Bill of Lading) will be provided soon after the departure of the vessel.